10 Best Places for Epic Drone Shots: Capture the World from Above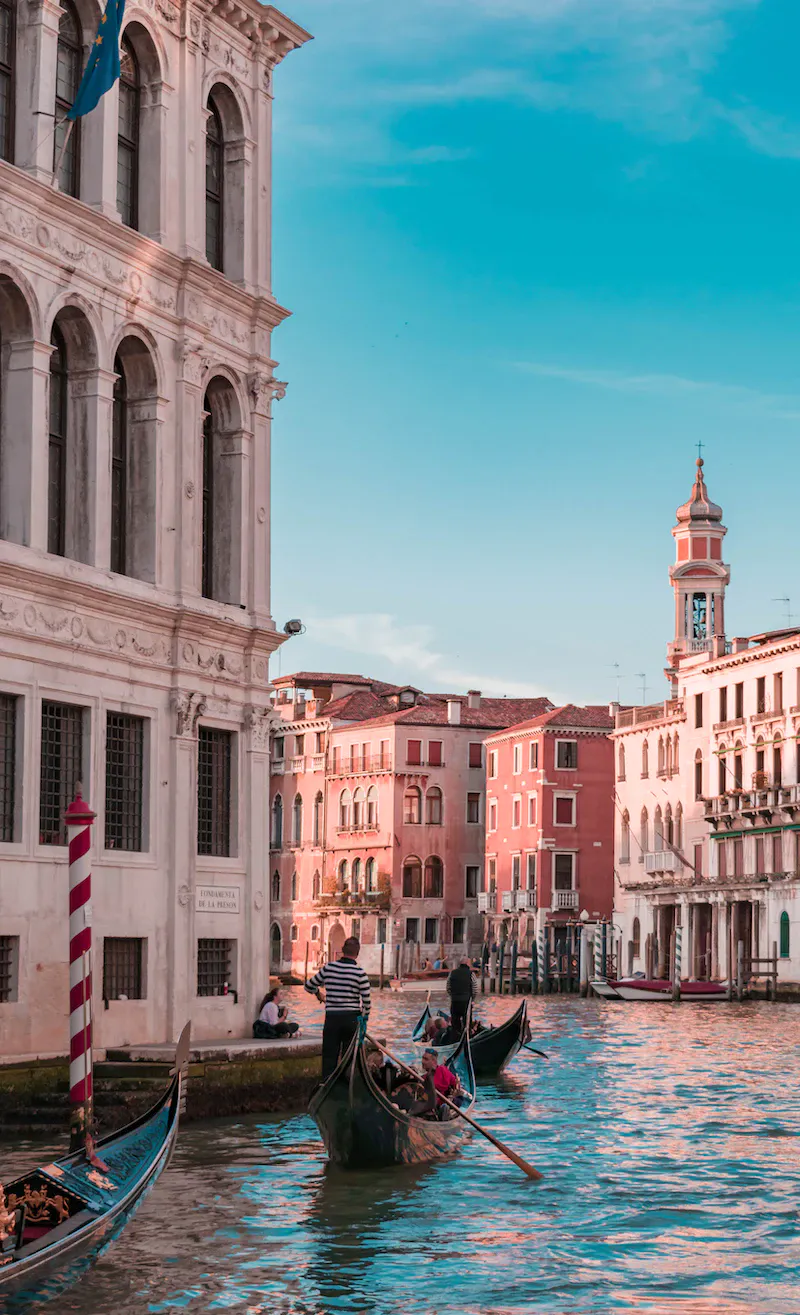 The 10 Best Places for Drone Shots
Are you a drone lover looking for the best destinations to capture stunning aerial footage? Look no further. In this blog post, we'll share the top 10 places to fly your drone for breathtaking shots.
But before we dive in, remember to always check the drone regulations in your chosen destination before flying. It's important to follow the rules and be respectful of the local culture and environment.
Iceland
With its dramatic and wild landscapes, Iceland is a perfect place to fly your drone. Currently, drone flyers do not need a permit in Iceland, but there are a few rules to follow. Avoid flying drones over crowds of people, don't fly higher than 120 meters, and only fly during daylight hours when you can keep the drone in eyeline. Like with most countries, do not fly over government or military facilities.
Venice, California
Venice Beach and its surrounding areas in California are a popular place to fly your drone. Capture the canals and gorgeous shoreline, but avoid flying within 5 miles of the airport or over 400 feet.
Pingyang Village, China
This tiny little village on the top of the Longji Rice terraces in China is the perfect place to fly your drone. The endless green terraces are breathtaking, and this village, made of wooden homes on stilts, is a whole different world from the modern cities of China. Just make sure to avoid flying near airports or government buildings.
Hawaii
With glistening beaches and amazing volcanoes, Hawaii offers some incredible drone footage opportunities. Drones are permitted across the state but not inside the state parks.
Lavender Fields, France
The endless flowers make for beautiful pictures and even better drone shots in the Lavender Fields of France. Visit between June and August, but be aware that you may have some bees trying to get near your drone as you take off and land, so do so quickly.
New South Wales, Australia
With dynamic ocean fronts, New South Wales is a great place for drone shots. Head to Mona Vale Beach, the Mermaid Pools, or Burgess Beach for incredible shots of the sea crashing against the nearby land. A few rules to remember here: do not fly your drone over people or higher than 400 feet.
Niagara Falls
Niagara Falls offers outstanding shots, especially during spring or summer time. For something unique, head here in the winter to capture the frozen falls from above. However, you cannot fly your drone from the US Niagara Park, but you can fly it from a Canadian side if you have a registered drone and certificate.
Swiss Alps
For photographers and travelers looking for wintery snow-capped mountains, the Swiss Alps is for you. Head here for incredible views, 6,000 feet above sea level. You won't need a permit to fly your drone in Switzerland, but make sure to fly during the daytime and check the no-fly zones as well.
Dubai
With a built city standing alongside the vast desert, you can capture the perfect contrasting shots in Dubai. Be careful not to take off or land on the sand itself and do not fly near the airports.
Philippines
With miles of shoreline and stunning islands, the Philippines is a great place to fly your drone over. Similar to other destinations, you must be able to see your drone when flying it, and drones must be under 7kg.
Conclusion
We hope this list of the top 10
best places for drone shots inspires you to explore new destinations and capture stunning aerial footage. Remember to always check the local regulations before flying your drone and follow the rules to ensure a safe and enjoyable experience.
At Tour-Agency.com, we also have a post about the best travel drones, including their weights and restrictions, to help you choose the right drone for your needs. Check it out for more information.
Let us know in the comments below where you've captured your best and favorite drone footage. Happy flying!
Conclusion
From the dramatic landscapes of Iceland to the stunning islands of the Philippines, there are so many incredible places to capture breathtaking aerial footage with your drone. With the right equipment and following local regulations, you can create stunning visual content that captures the beauty of the world from a unique perspective.
While drones have opened up new possibilities for photography and videography, it's important to remember to always fly safely and responsibly. Check local regulations and avoid flying over crowded areas or restricted locations.
In this post, we've shared some of the best destinations for drone shots, from the Lavender Fields of France to the Swiss Alps. Each location offers its own unique beauty, and we hope you'll be inspired to explore them and capture stunning footage to share with the world.
At Tour-Agency.com, we understand the importance of travel and exploration. We hope this post has inspired you to plan your next adventure and to capture it from a whole new perspective with your drone. Happy travels and happy flying!
1. Do I need a permit to fly a drone in all of these destinations?
The regulations for flying drones vary depending on the country and even the specific location. While some destinations may not require a permit, others may have strict rules and regulations. Always check the local drone regulations before flying to avoid any legal issues.
2. Can I fly my drone in national parks?
National parks are typically no-fly zones for drones, as they can disturb the wildlife and disrupt the natural environment. However, some national parks may allow drones in specific areas or with a permit. Check the park's website or contact the park service for more information.
3. How can I ensure my drone flight is safe?
Before flying your drone, always check the weather conditions and local regulations. Avoid flying near crowds of people or restricted areas. Make sure your drone's battery is fully charged and keep it in your line of sight at all times. Consider investing in a drone with obstacle avoidance technology for added safety.
4. What type of drone should I use for travel photography?
The best drone for travel photography depends on your needs and budget. Consider factors such as camera quality, flight time, and portability. Compact drones like the DJI Mavic Air 2 and DJI Mini 2 are popular choices for travel photography due to their small size and high-quality cameras.
5. How can I edit my drone footage?
There are many editing software options available for editing drone footage, from free options like iMovie and DaVinci Resolve to more advanced programs like Adobe Premiere Pro and Final Cut Pro. Experiment with different software to find the one that works best for you, and don't be afraid to get creative with your edits!