10 Things to Know Before Visiting Glamorous Dubai: Your Ultimate Guide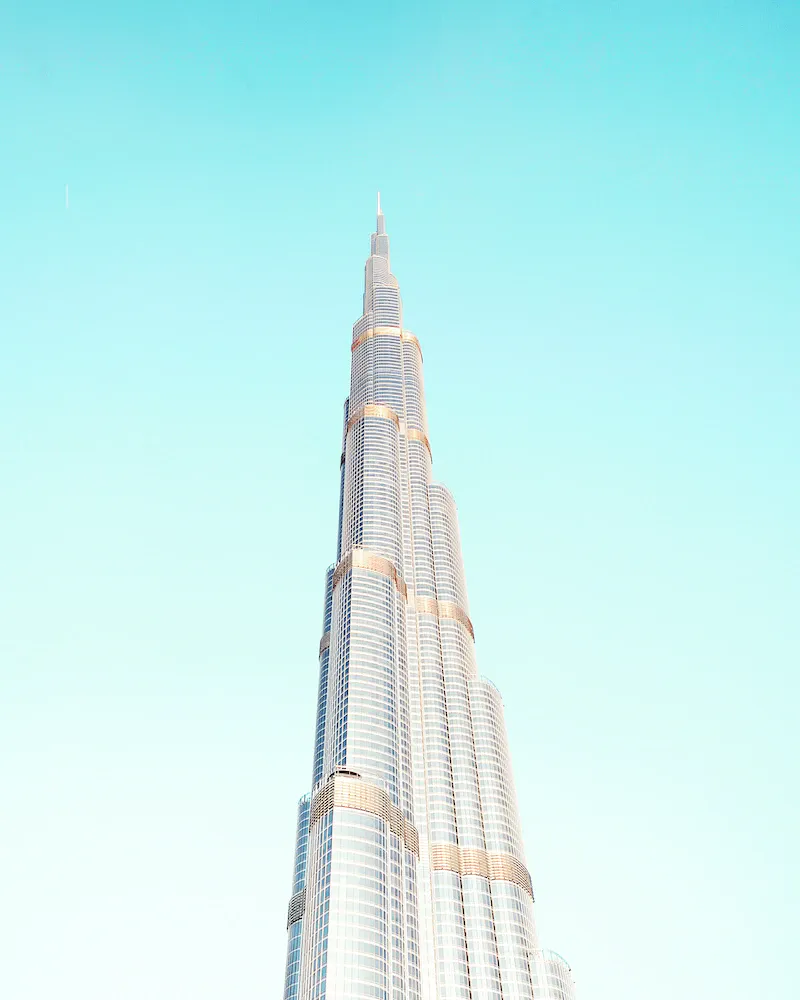 10 Things to Know Before Visiting Dubai
Dubai, located in the United Arab Emirates (UAE), is a wonderful destination full of luxury hotels, glorious shopping malls, and endless desert. Before you plan your trip to this stunning city, there are some things you should know to make your stay more enjoyable.
1. Visit from October to April
Dubai has two seasons, hot and hotter. Visiting in the cooler months from October to April will offer you clear blue skies, pleasant heat, and less humidity. This will make your experience in the city more comfortable and enjoyable.
2. Plan and Book in Advance
Dubai is a popular destination, so booking everything ahead of time is best. Emirates Airline has some great cheap seats when you book six months ahead of travel, and hotels offer great deals when booking in advance. Dubai is also the perfect place to use as a stopover, as there are lots of things to see and do for all types of travellers.
3. Dress Modestly
When packing for your trip, make sure you pack layers and reconsider those short skirts and crop tops. Aim to cover up your knees and shoulders when possible out of respect for the local culture. That being said, you can wear swimwear on the beaches or in your hotel pool.
4. Tipping and Using Taxis
Tipping isn't expected, but some restaurants will add it to the bill. Taxis in Dubai are great, affordable, and easy to come by. We recommend using them whenever you can. You can even book taxis on the RTA Smart Taxi app. However, don't just hand over the address of your destination. Try to find out landmarks near it, as drivers don't always know every street in the city.
5. Be Respectful
Something important to remember while visiting Dubai is to be respectful of the local culture. We have talked about dressing appropriately, but also remember to avoid showing public displays of affection when around Dubai.
6. Dining and Alcohol
When planning your evenings, it is worth doing a bit of research before your visit. There are many fine dining options around the city as well as budget-friendly ethnic eats too. Western-style bars are available with decent pints, and there are many other hotels and restaurants offering buffet-style meals too. However, alcohol is not readily available in supermarkets but can be purchased at licensed bars and restaurants, which are often attached to hotels.
7. Consider Weekends in Dubai
Weekends in Dubai are Fridays and Saturdays, so consider this when you plan your trip to the city. If you can aim to visit Sunday to Thursday, you may have a better experience.
8. Things to Do in Dubai
There are plenty of things to do in Dubai to keep you entertained. For those that love adventure, hire a driver to go dune bashing for a morning in the desert. Head to the top of the Burj Khalifa to experience spectacular views from the tallest building in the world. You can shop till you drop in the Dubai Mall or visit the Suks. We loved taking a yellow boat tour around the coastline to learn a bit more about the city whilst seeing the famous hotels. And if you love theme parks, head to one of the four major theme parks in Dubai including the IMG Worlds of Adventure and Motion Gate theme park.
9. Booking Your Trip to Dubai
Booking your trip to Dubai can be easy and affordable. Book flights directly on the Emirates website to save money on that extra flight and hotel rooms
. You can also use websites like Booking.com or Agoda to find great deals on hotels in Dubai. Make sure to check for deals and discounts, especially during the off-season months.
10. Subscribe for More Travel Tips
We hope you have an amazing time in Dubai, and these tips will help make your stay more enjoyable. Hit subscribe for more travel tips, and drop us a comment below if you want us to share tips on your next travel destination. Thanks for reading, and until next time, stay curious and !
Conclusion
Dubai is a city that offers a unique blend of modernity and tradition, making it a must-visit destination for travellers around the world. With its stunning skyscrapers, luxurious hotels, endless shopping options, and vast deserts, Dubai is a place that is sure to leave a lasting impression on visitors.
As we have discussed, there are several things to keep in mind before visiting Dubai to make your trip more enjoyable. From dressing appropriately to booking in advance and being respectful of local culture, these tips can help you avoid any pitfalls and make the most of your time in the city.
Dubai is a great place to stopover when travelling from Europe or America to Asia. With its world-class airport, excellent transportation system, and wide range of accommodation options, it is an ideal place to spend a few days exploring and relaxing.
Whether you are a thrill-seeker looking to go dune bashing in the desert, a foodie looking to sample some of the city's delicious cuisine, or a shopaholic looking to hit the malls, Dubai has something for everyone.
In conclusion, Dubai is a city that is well worth a visit. With its unique blend of modernity and tradition, stunning architecture, and endless activities, it is a destination that is sure to leave a lasting impression. By following the tips we have provided, you can make the most of your trip to this fascinating city and create memories that will last a lifetime. So pack your bags, book your tickets, and get ready to experience all that Dubai has to offer!
1. Is Dubai safe for tourists?
Yes, Dubai is generally considered a safe destination for tourists. The UAE has a low crime rate, and the government takes security measures seriously.
2. Can I drink alcohol in Dubai?
Yes, you can drink alcohol in Dubai, but it is only served at licensed bars and restaurants. It is not available in supermarkets or other stores. Also, drinking in public places is strictly prohibited.
3. What is the best time to visit Dubai?
The best time to visit Dubai is from October to April when the weather is mild and pleasant. During these months, the city experiences clear blue skies, pleasant heat, and less humidity.
4. What is the local currency in Dubai?
The local currency in Dubai is the United Arab Emirates dirham (AED). Most shops, hotels, and restaurants in Dubai accept credit cards, but it's always a good idea to carry some cash for smaller purchases.
5. What are some popular tourist attractions in Dubai?
Dubai has plenty of tourist attractions to offer, such as the Burj Khalifa, the Dubai Mall, the Dubai Fountain, the Palm Jumeirah, and the Dubai Miracle Garden. Additionally, you can experience dune bashing, camel riding, and other desert activities.